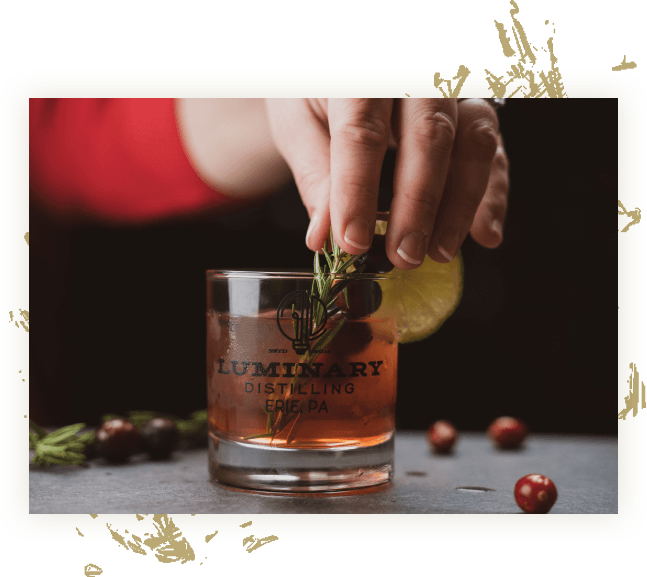 Spirits from Scratch
Luminary Distilling came from a math teacher's simple desire to create something truly great. He made a promise that all of Luminary's customers deserve products that are made with the utmost care and are of the highest quality.
We take pride in our process. We hand-pick local grain and mill it ourselves. Every step of the distilling process is performed with care, giving you a high quality cocktail you'll be hard-pressed to find elsewhere. Ask us questions when you're in - most likely you're speaking to an owner. Small-batch artisan distilling is our passion, and we want to share every aspect with you.