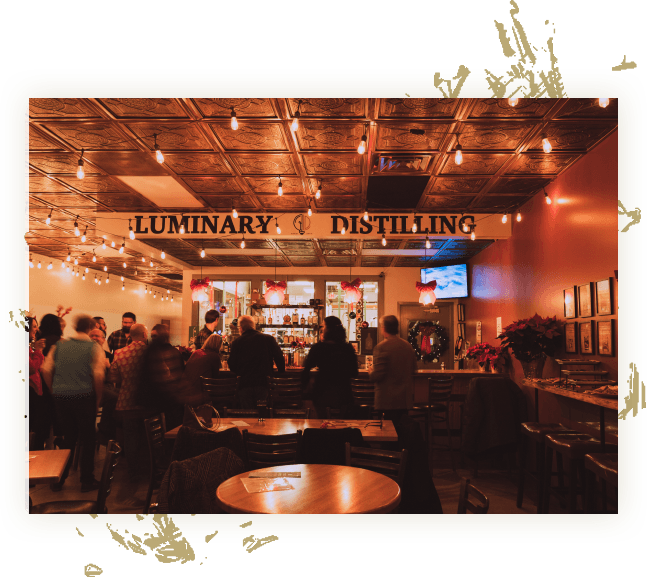 The Utmost Care & Highest Quality.
Luminary Distilling came from a math teacher's simple desire to create something truly great. He made a promise that all of Luminary's customers deserve products that are made with the utmost care and are of the highest quality.
Luminary offers a unique micro distillery experience; stop in and take a look into spirit production, bottle sales, and tasting room with traditional cocktails. At Luminary Distilling, we take "small batch artisan distilling" literally; our largest finishing still is only 53 gallons.