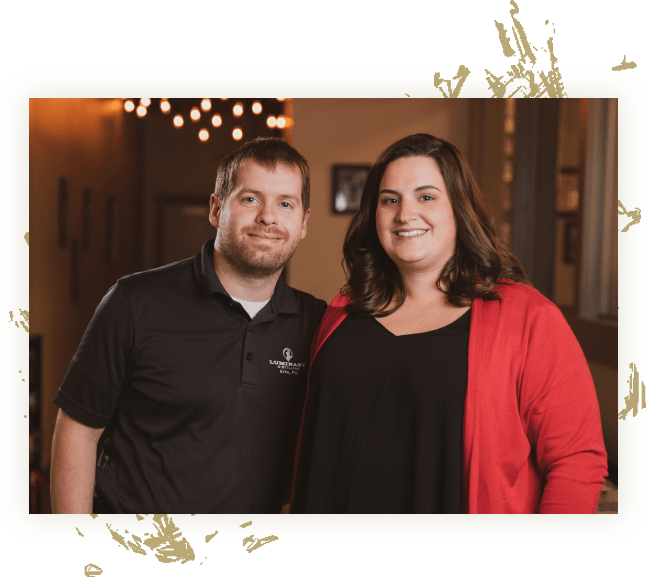 Crafted with care, locally-focused owners
Our distillery came from a math teacher's desire to create something truly great. Joel and his wife, Maria, made a promise that all of Luminary's customers deserve the highest quality products handcrafted with the utmost care.
Our micro distillery experience is certainly unique - stop in and take a look into spirit production, bottle sales, and tasting room events with traditional cocktails. At Luminary Distilling, we take "small batch artisan distilling" literally; our largest finishing still is only 53 gallons in size.
We take pride in sourcing ingredients locally for our spirits and distributing them directly to our neighbors in Western Pennsylvania. Our customer connections are incredibly important to us, and we are grateful and blessed for the continued support we get from them.
Both of us are from the area and we're very proud to call Erie our home. Our roots are planted deep too - it's our eventual hope that our three children will carry on the business we built from humble beginnings.
Sells with care, sales director extraordinaire
Kevin, Luminary Distilling's talented sales director, has taken Luminary to the next level in logistics, marketing, and new product offerings. Ask around town to have your cocktail made with our local spirits, or try a kegged Gem City Mule of your own - you won't be disappointed!
Reach out to Kevin for sales questions and pricing - sales@luminarydistilling.com